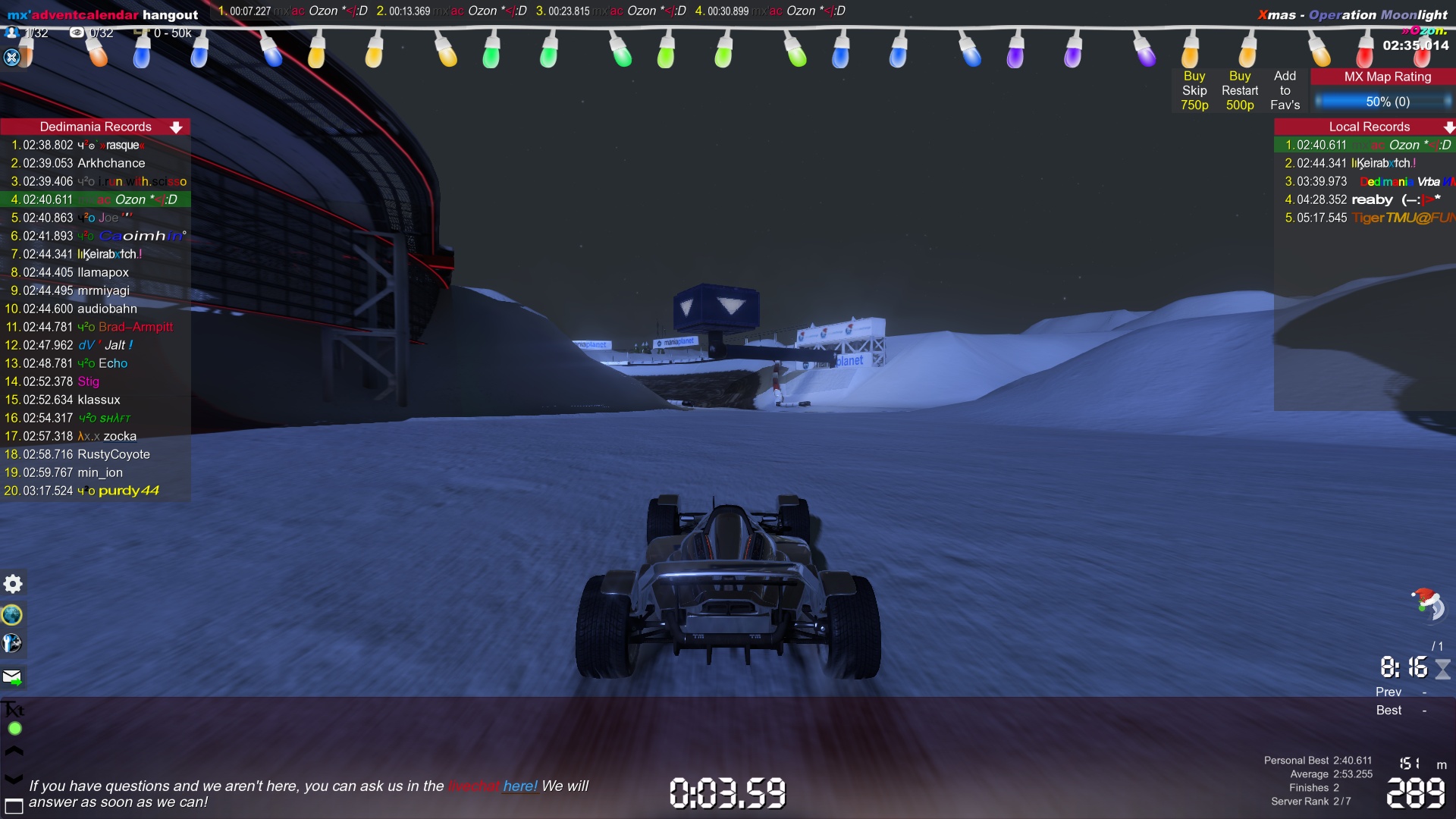 Story
"
Incoming connection detected
tschchch Me again tschchchtschchch Interestingly, even though I didn't find the missing letters, I was able to discover two sets of blue prints containing coordinates. After contacting my comrades, which are sitting on a nice warm beach somewhere in the Caribbean, I received necessary geographic informations regarding my surroundings to plan possible routes towards this locations and am now on my way to figure out what's behind Santa's plan. I feel the utmost importance in deciphering what his relation to this craftsman has in store for us. For the better or the worse!
Hours later
Hello tschchch it's so freaking cold in this full-blown storm. tschchch I expect every second to see the sound waves of my transmitter to freeze directly in front of my eyes. It's so cold. But I can now see the workshop I was looking for. And damn, this one is gigantic. It has the size of at least five thousand square meters and I don't even know what to say about it's vertical dimensons. It looks like an ice castle, with all of it small towers and bridges. What the hell is going on here? Over the thundering clouds and the ravaging winds it's hard to hear anything else, than your own blood rushing through your veins. But I believe that I hear some kind of engine sound from this mountainous monstrosity. And moment, aren't there lights flashing up here and there? While crawling towards this small flickering lights, I feel my feet slowly becoming numb of the cold. I would give everything now for sitting in front of a warm flickering fireplace and a hot chocolate to warm me from the inside. While still in thoughts I try to climb over a really strangely shaped snow bank when something ice cold grabs my right ankle. tschchch zczccccccccccc [Connection breaking down]
"
The fourth day marks the opening of our official MX'AC hangout server!
Here you can find all christmas related maps from last year. We will use the server for future challenges aswell by the way! For the time being, you are welcome to play a bit and eventually join us on teamspeak (bottom right).
Also do not forget to join the Paragon Chase Multienvi Cup tonight. It's a fun way to get points for you and your team. More information.