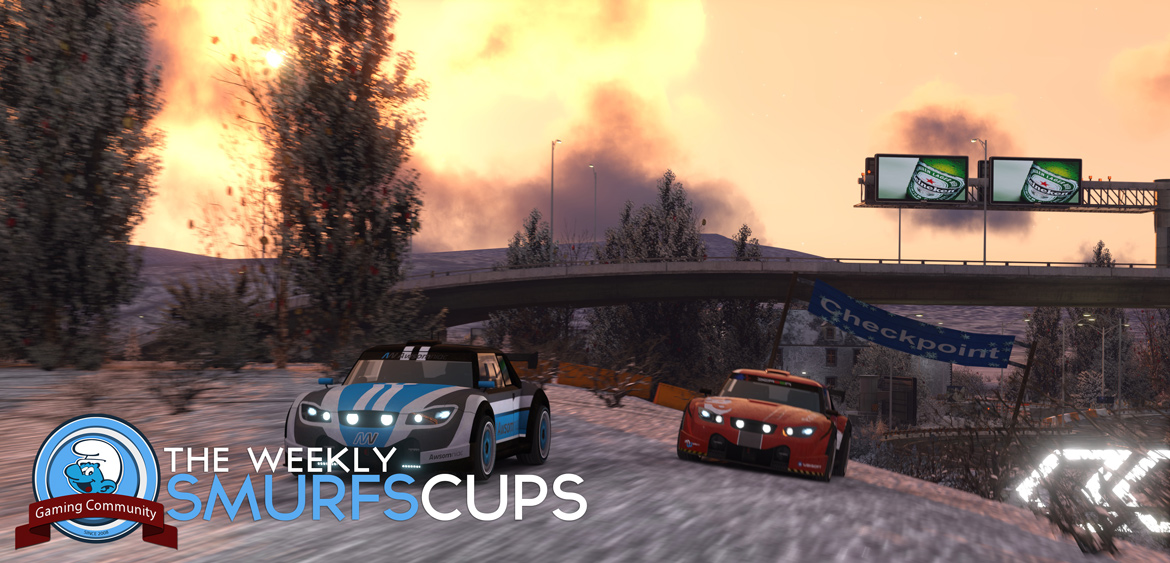 Quoting from the original info from Haagse's Forum Post:
Smurfscup Canyon:
A new month with 7 new tracks on our Canyon SMURFSCUP each saturdayevening at 20.00 CET,.
And, yes, there will be a SMURFSCUP on the 26th December, the 2nd day of Christmas!
For more info on the ManiaExchange Adventcalendar, check out the Mania Exchange Advent Calendar
The Smurfscup will be driven in rounds on 7 tracks on our TM2 Canyonserver, Smurfen.net [Canyon], which is located in the Netherlands, Noord-Brabant.
The tracks for this month can be trained on our server when typing /rj and are:
Gadoweldosd – Test404 – 49165
Tomvalk – Grey Road – 54923
Mange_la_mange – CPL – Pipeline – 95246
Gaaranl – Nosocomial – 95364
Goldwatch – ESL – Children – 95366
Corentin13012000 – CPL – This is it – 95139
Jordeter – Short Canyon015 – 96084
We will divide each week 20K planets for the top 10 :
1st place: 6000 planets
2nd place: 4000 planets
3rd place: 3000 planets
4th place: 2500 planets
5th place: 1500 planets
6th place: 1000 planets
7th place: 800 planets
8th place: 600 planets
9th place: 400 planets
10th place: 200 planets
Regarding the adventcalendar, you get the following adventcalendar points in the smurfscups:
1st place: 5 points
2nd place: 3 points
3rd place: 2 points
4th-10th: 1 point
You don't have to register anywhere to compete, we simply use your login to pay-out all prices.
Just show up and you can join and enjoy

.
But even more important then getting those planets, its just fun!!
All results can be followed live during The Smurfscup at Live Smurfscup results.
More info about the maps and times can be found on Smurfscup info Canyon.
More specific info about all the rules and prizes can be found here Rules and prizes of the Smurfscup.
Similar rules apply to all the other smurfscups aswell (Storm Royal, Valley, Canyon). Same goes for the points!
Calendar:
[ecs-list-events cat='Smurfscups' ]