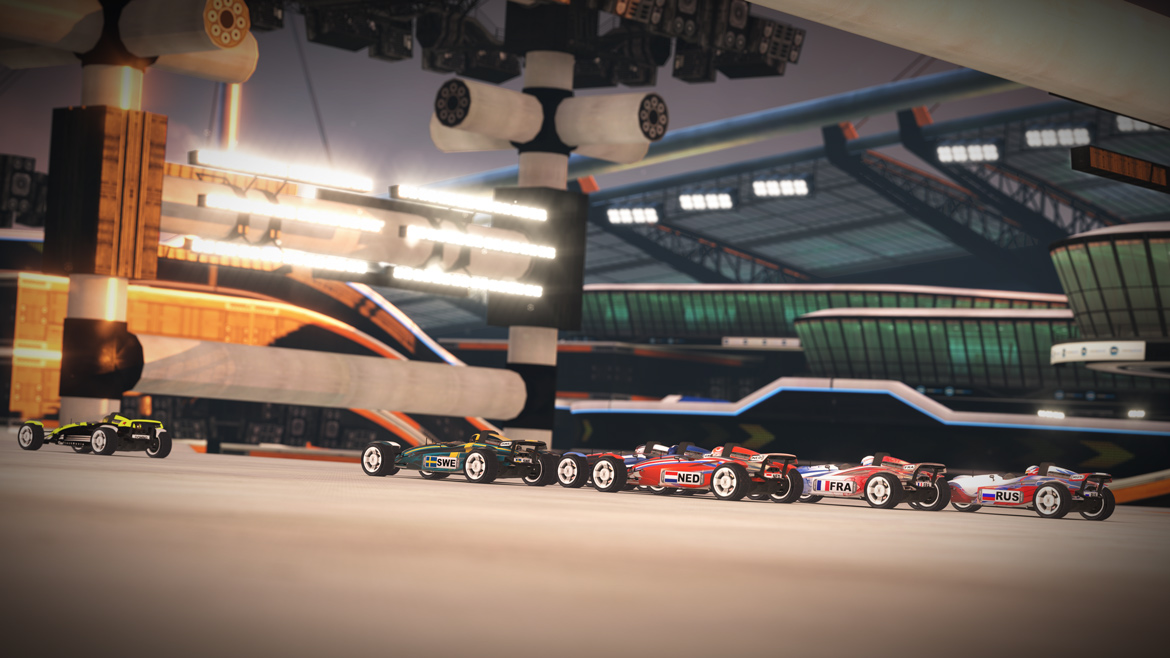 It's time for new presents and an announcement:
Story:
"
tschchch Hello? Can you guys here me? I really hope so, as I'm expecting huge interferences. I
finally tschchch reach the tschchch gigantic workshop. And to be honest, it is tschchch metal
structures without end. Wait, tschchch get out tschchch side.
Better now? As I just said. This workshop compares to nothing I have seen in my whole life. It's
dimensions are so vast, when you enter it, just the sky seems to be the limit. Metal struttings as far
as the eye goes. Construction beams of such dimensions as if designed to provide space for full-
blown cars to manoeuvre. Curious, I started climbing to get a better overview of this area. Even
though I was supposed to be inside of a building, the weather was a nightmare come true and the
broken skin of my hands started to deteriorate. Hmm, wasn't this scratch on my hand supposed to
be bleeding after I hit it at this last screw head? Ah, whatever. Ignoring the pain, I continued
climbing. 20 Feet, 40 Feet, 60 Feet. I lost the count of how many times I needed to change beams
or climb back down to find alternative routes. And then, it befell me like an egg realising this
toddler doesn't mean anything good. This whole workshop is an experimental test drive section.
There are small ramps and bridges interconnecting different beams with each others. I can even see
rubber sticking to the earth facing side of some of the beams. How did they came here? As if there
are cars who could drive in top down mode! Nevertheless, I wanted to explain how my
investigation went on.
"
Pursuit 2.0 Cup by Domino
Free for all format!
Played on 3 maps:
full of spots map, almost without spots map, completely absurd map
Score is not reset after map
3 rounds on each map with rules variations:
normal round, anti-camping round, see through walls round
Players glitching maps will be forced to Police team, unless they're eliminated by OffZone
Prizes from server donations:


1st: 5k Planets + 8pts




2nd: 2k Planets + 6pts




3rd: 1k Planets + 5pts


4th: 750 Planets + 4pts
5th: 500 Planets + 3pts
6th: 250 Planets + 2pts
7th-10th: 100 Planets + 1pt
Points for participation: 1pt
The cup will be played at 14.12.2015/20:00
Most significant changes to Pursuit 2.0
New OffZone system to specify areas, that players aren't allowed to access
New Police detector for Thieves: glows as bright, as close nearest Policeman is
Dominations: catch the same player in next round to dominate him. Domination provides extra point
Two presents by xrayjay!