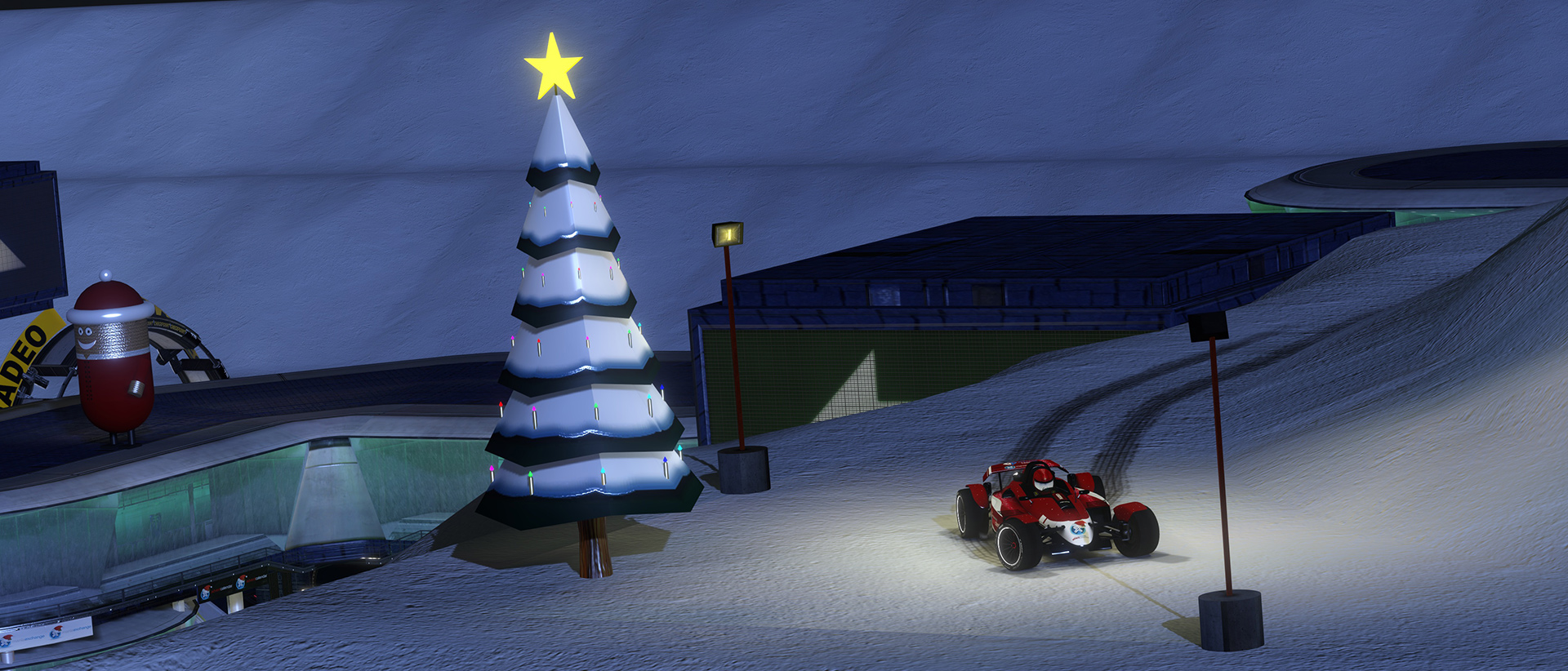 Story (by tcq)
tschchch.. ….. …. Hello …. I'm a little bit pressed right now and can't talk much …. but I managed to infiltrate Santa's hide-out. Damn, there is such a high security going on here. I can barely move without getting endangered to be found out. …

Ufff, sorry for the interruption, but I needed to get silent as a security guard just came by. For now I'm hiding between the barracks of something that looks like to be personal quarters for workers. I will try to find out what is being produced here.

…

While getting closer, I start hearing engine sounds and seeing tire tracks in front of the biggest building. It also smells like burned rubber. Wait! A small wicket is opening up and through the shadows thrown by inside light, I can see the silhouette of a car. God bless us all, but I never saw a car like this. I was able to create an unsharp picture of it and sending it over kilometric waves to my relay station at home. Hopefully someone can increase the contrast and make more sense out of it than my overshadowed senses. God, I need sleep.
Three presents:
The Amazing Adventcalendar skin by Schumi
Xrayjay's Santa & Christmas Tree (NOT EMBEDDABLE)
We hope you enjoyed the first presents and also we hope to see you on our next events! For that check out the calendar and the cups & contests page!