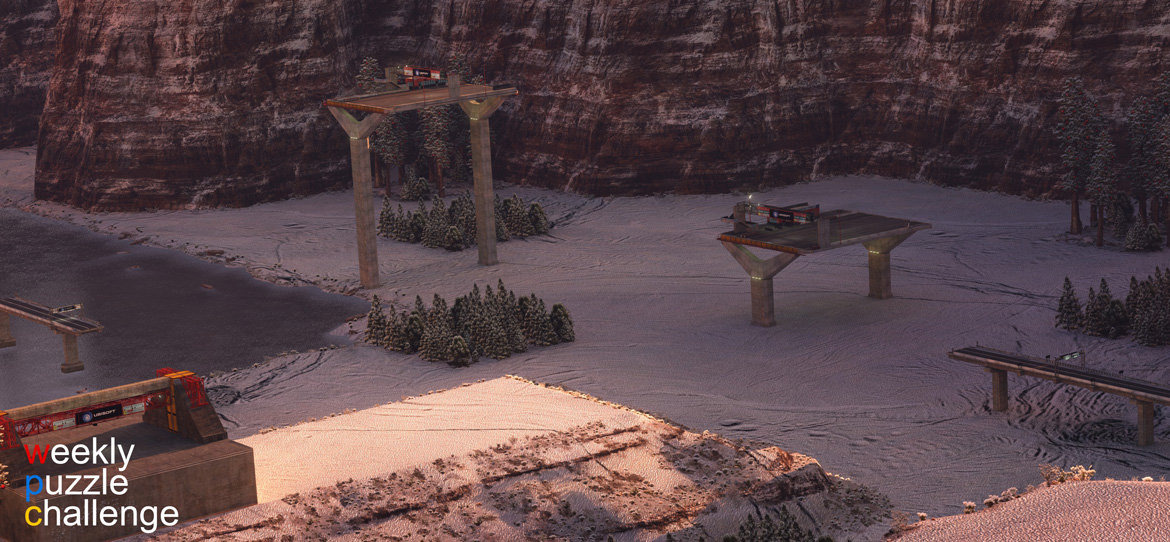 Haenry and Ozon proudly present the Weekly Puzzle Challenge!
We will present you a fresh puzzle every week. You need to solve it and upload your best replay. But how is this possible? There is no puzzle mode in Maniaplanet? Noooope chuck testa! TGYoshi did the 1010101 and created a fully working puzzle mode for Maniaplanet. Thanks a lot!
How to play a puzzle?
Download the puzzle maptype and put it into myDocuments/Maniaplanet/Scripts/MapTypes/TrackMania/
Unpack the zip file so that you have …/Trackmania/Puzzle.Script.txt
Download the map from MX
Open the map with the editor in the Trackmania2 Title.
Solve the puzzle.
Upload your best replay to the map on Maniaexchange.
What to win?
1st place:  10 points
2nd place: 7 points
3rd place: 5 points
4th place:  4 points
every other place: 3 points
Week 1
You can now watch the replays of week 1. Enjoy!
Deadline Sunday 6, 23:59CET
Week 2
You can now watch the replays of week 2. Enjoy!
Deadline Sunday 13,
23:00

CET
Week 3
Deadline Sunday 20,
23:00

CET