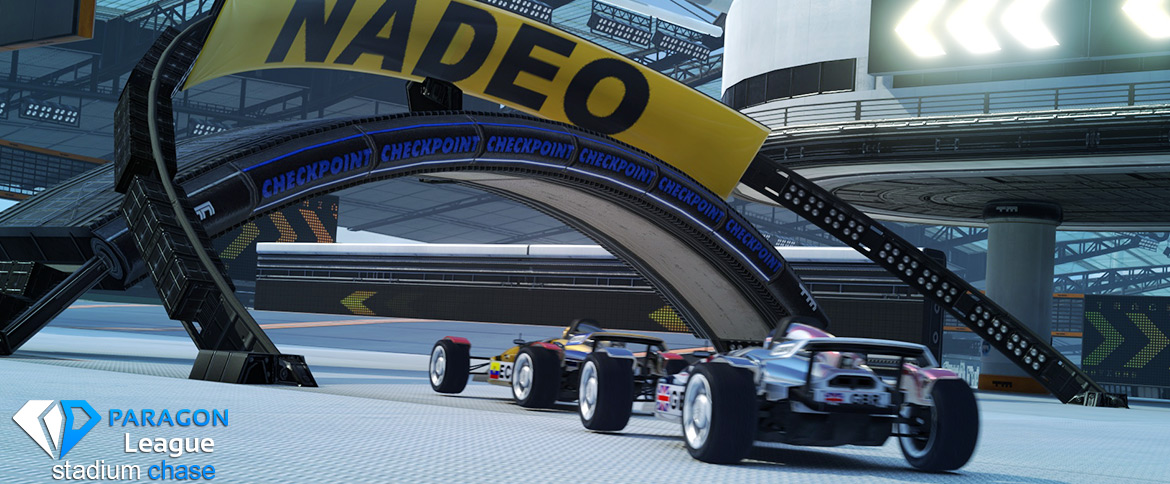 In cooperation with the Paragon team we are happy to announce the usual Paragon Stadium Chase cups as a part of our adventcalendar agenda.
This means, that participating and winning there will bring you points for the adventcalendar leaderboard.
(complete info will be completed soon)
What do we play?
Stadium, Stadium, Stadium, but in CHASE!
Each match is a 3v3. Each cup counts on its own every week.
The cup is being played in a double elimination mode with loser's and winner's bracket.
When does the cup start and how to register?
The cup is being played every Wednesday at 20:00CET every week. Each cup is an individual event.
You can register for each cup on the paragon league website.
Calendar
[ecs-list-events cat='paragon-chase' ]
Prizes
For information about the adventcalendar ranking system, head over here.
For the Chase cup points are given to each player of a team.
If you have 4 teammembers driving that day, all 4 will get these points. Otherwise, only the 3 players who were 'there' will get them.
1st place: 7 points per teammember (max. 4 members)
2nd place: 4 points per teammember (max. 4 members)
3rd place: 3 points per teammember (max. 4 members)
4th place: 2 points
Everyone who participated (except 1st to 4th): 1 point
Mappack
You can find the mappack in an older news.
There is also the great possibility to train the maps in the Matchmaking mode. Simply open the Stadium Titlepack and look for the Paragon Chase Matchmaking Lobby under Matchmaking.