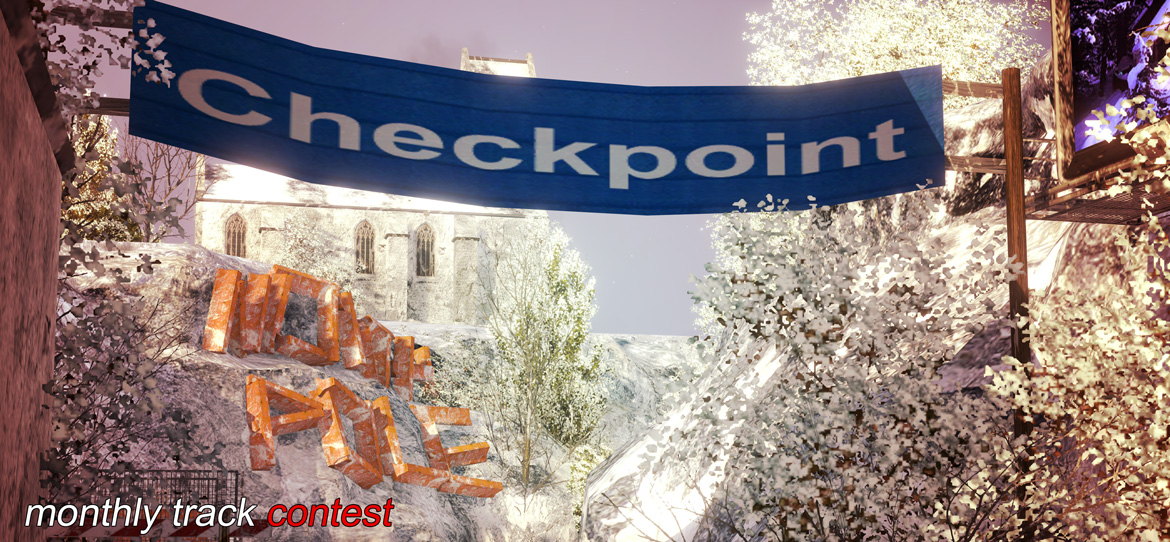 The Mania Exchange Monthly Track Contest (MTC) – December 2015
In the MTC your task is to build a track on a given theme. Later on, all of the entered tracks will be rated and a winner will be found.
Theme of the Month: Double five
The building area is limited to two five blocks wide rows, which are separated by a gap of one block width.
Two building areas of 5*[full map length] separated by a 1*[full map length] gap. (e.g. 5*32 in Canyon)
You have to cross the gap in the middle at least twice. (Doesn't matter if in the air or on the ground)
You can build terraforming wherever you want
Clips/connectors of blocks are allowed to reach outside the building area (e.g. white/red connectors that show in the editor for Canyon GP road)
Signs are excluded from the building area restriction.
Deadline
All tracks should be submitted before the end of 20, December 2015 PDT.
Prizes
The top 3 winners will receive a showcase of a track of their choice (< 10 awards) on MX
Points for the adventcalendar as follows:

1st place – 20 points
2nd place – adjusted point number depending on the final votes
…
last place – at least 5 points
You can find all relevant information and how to submit in the Mania Exchange forum topic.